Why You Need Structural Welding Experts: Ensuring Quality and Safety in Your Projects
---
When it comes to structural welding, it is crucial to rely on the expertise of professionals who understand the complexities and intricacies involved. Hiring structural welding experts brings a multitude of benefits to your projects. These experts possess in-depth knowledge of welding techniques, materials, and industry standards, ensuring the highest quality and integrity of the welds. Their experience and expertise enable them to identify potential issues or weaknesses in the structural elements and implement appropriate reinforcement measures. 
Welding experts are well-versed in safety protocols and regulations that ensure the health and safety of workers and structure occupants. Trusting an expert with your welding needs ensures accuracy, efficiency, and compliance with industry standards. But who offers structural welding in Washington, DC? It's simple: Capitol Iron Works is the best structural welding company. Capitol Iron Works' structural steel, stairs, and railings fabricator team is dedicated to delivering exceptional craftsmanship. We specialize in the renovation, addition, reinforcement, and removal of existing structural elements.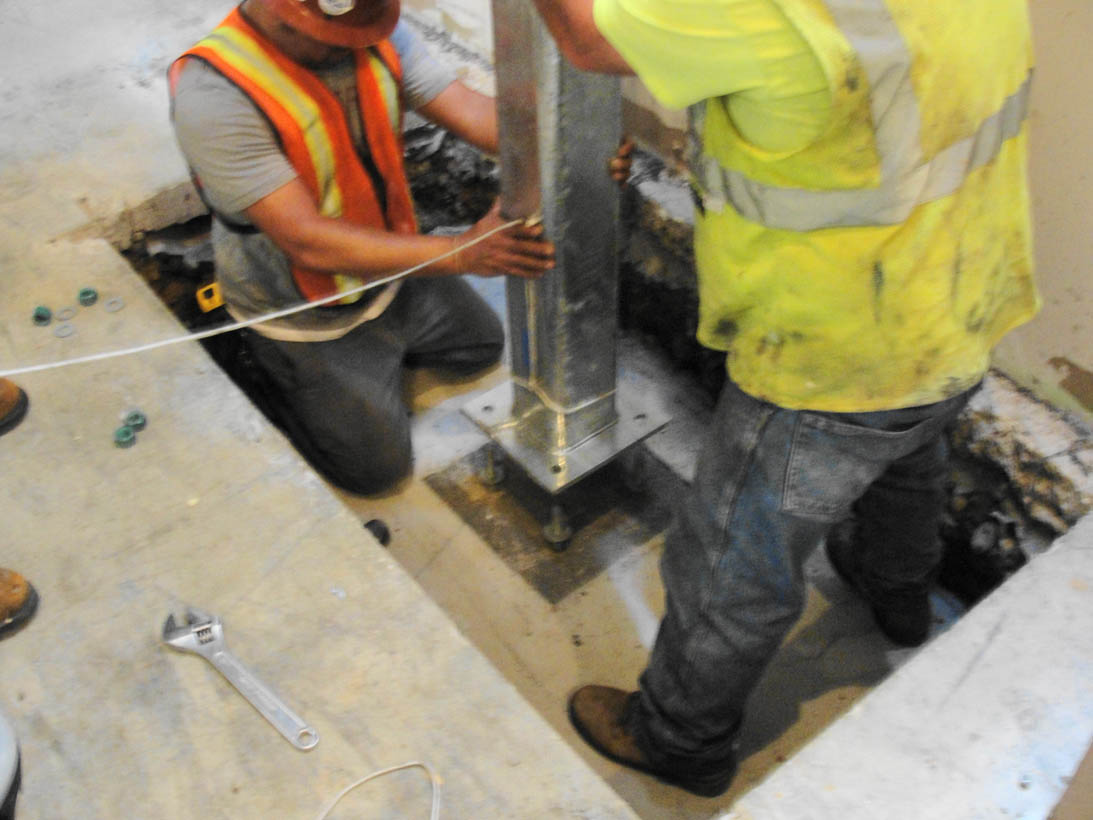 Efficiency and Expertise
Your Top Choice for Structural Welding in Maryland
Capitol Iron Works is your premier provider of exceptional structural welding services in Maryland. When you entrust your welding needs to our skilled team, you unlock many benefits that ensure the successful completion of your project with utmost precision and efficiency. Let's explore the advantages of choosing our services for all your structural welding requirements: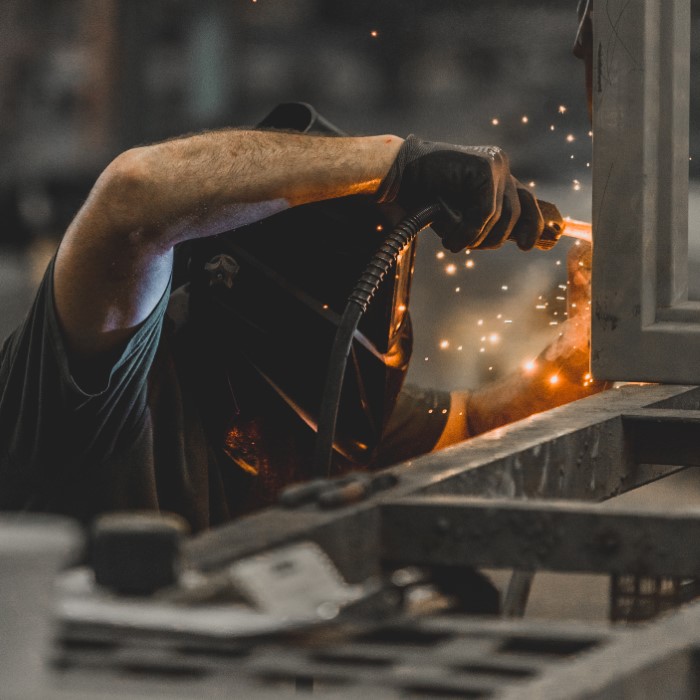 Design Flexibility: Unlimited Creative Possibilities
---
At Capitol Iron Works, we understand the importance of design flexibility in creating standout buildings. We offer unparalleled design possibilities with various materials, including steel, wrought iron, aluminum, bronze, galvanized iron, stainless steel, and even glass. Our experienced fabricators possess the expertise to transform these materials into unique and functional designs. By choosing our services, you can unleash your creativity and achieve the desired aesthetic appeal for your building project.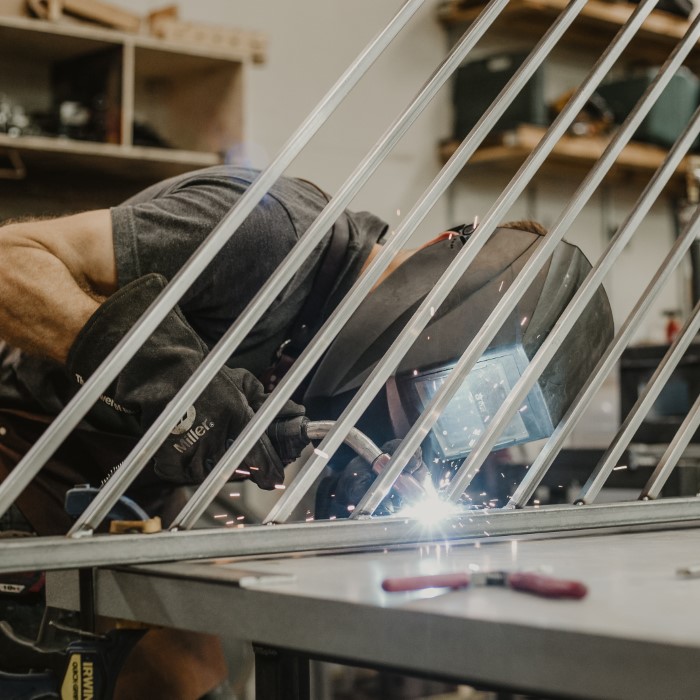 Cost-Effective Solutions: Savings and Efficiency
---
Regarding cost savings, Capitol Iron Works is your trusted partner. With materials we work with, you can save significantly over alternatives. The durability and reliability of these materials mean that they require less maintenance and are more likely to last. By selecting our welding services, you gain access to the cost benefits that our diverse range of materials provides.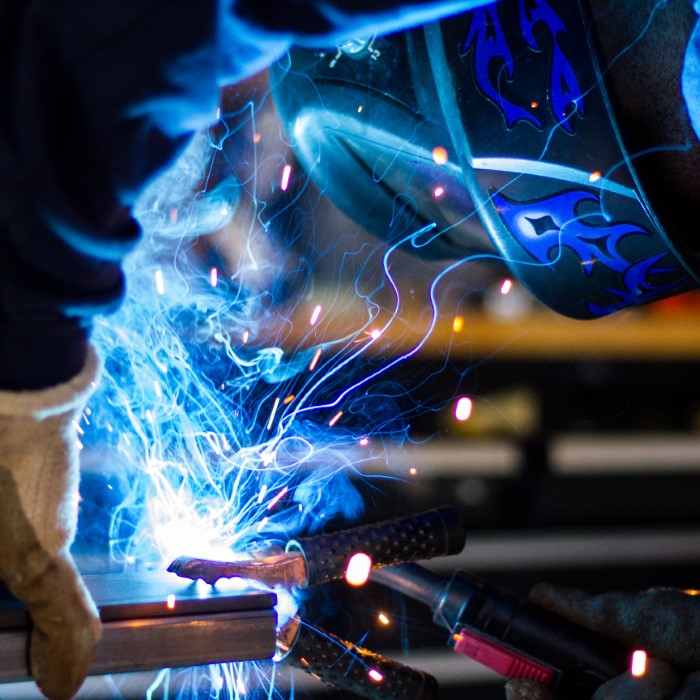 Strength, Safety, Durability: Building with Confidence
---
Safety and durability are paramount in any construction project, and Capitol Iron Works prioritizes both. Our metals are renowned for their strength, making them perfect for commercial buildings and structures. They're more durable in harsh weather conditions in Maryland, Virginia, and Washington, DC. If you choose us for structural welding, you can be confident that your building will last longer, usually with a warranty. With our expert welding techniques, our products will never catch fire and will be corrosion and mold resistant. Why wait? Protect your valuable assets and provide occupants with a safe environment with our services.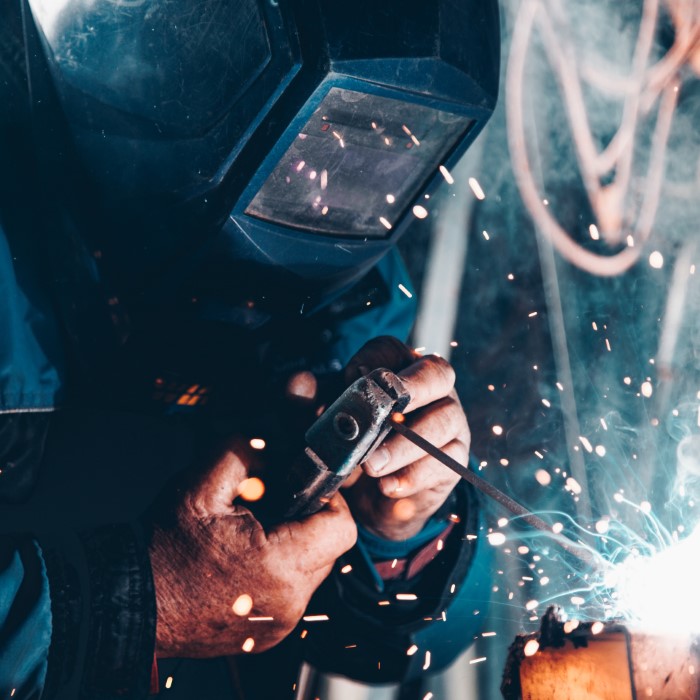 Future Adaptability: Ready for Growth
---
Capitol Iron Works values adaptability in an ever-changing world. Our steel buildings and frames are designed with future expansion in mind. The designs can be easily expanded upward and sideways to meet evolving needs. Using the best metals allows us to add stories without excessively straining the foundation. Further, metal frame buildings are highly reconfigurable, providing flexibility in modifying the space. You invest in your business's future by choosing our structural welding services.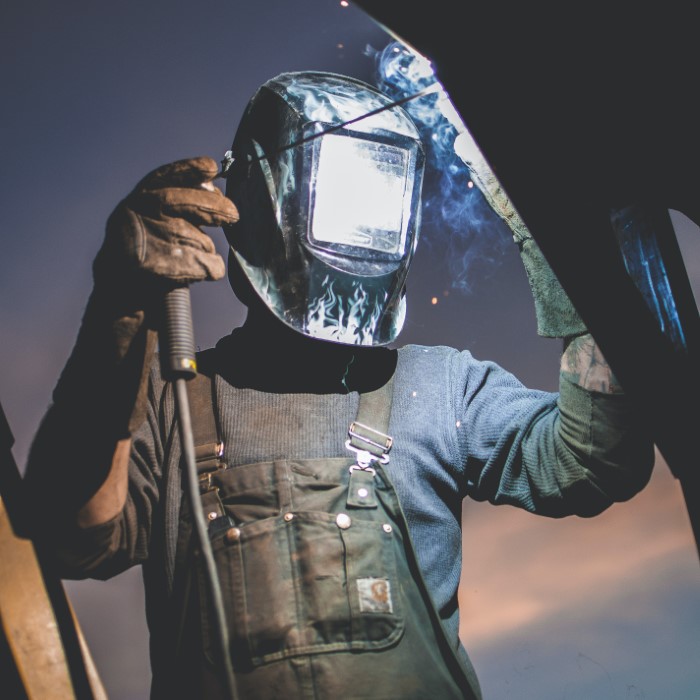 Sustainability: Green Solutions for a Better Environment
---
Capitol Iron Works prioritizes environmental sustainability. We value responsible construction practices, and our materials reflect this. The metals we use have low carbon footprints and are highly recyclable. The materials you choose can be reused without compromising quality, contributing to a greener environment. By reducing waste and recycling, we ensure minimal impact on the environment. So choose our services in Maryland & Virginia to contribute to a healthier environment.
Our Simple Process for Structural Welding
Seamless Execution, Impeccable Results
Delivering Excellence in Structural Welding Services Across Washington, DC
---
At Capitol Iron Works, we handle a wide range of large and small projects throughout Washington, DC. With our extensive portfolio of successful structural steel welding, fabrication, and installation projects, we have consistently served our customers' needs for many years.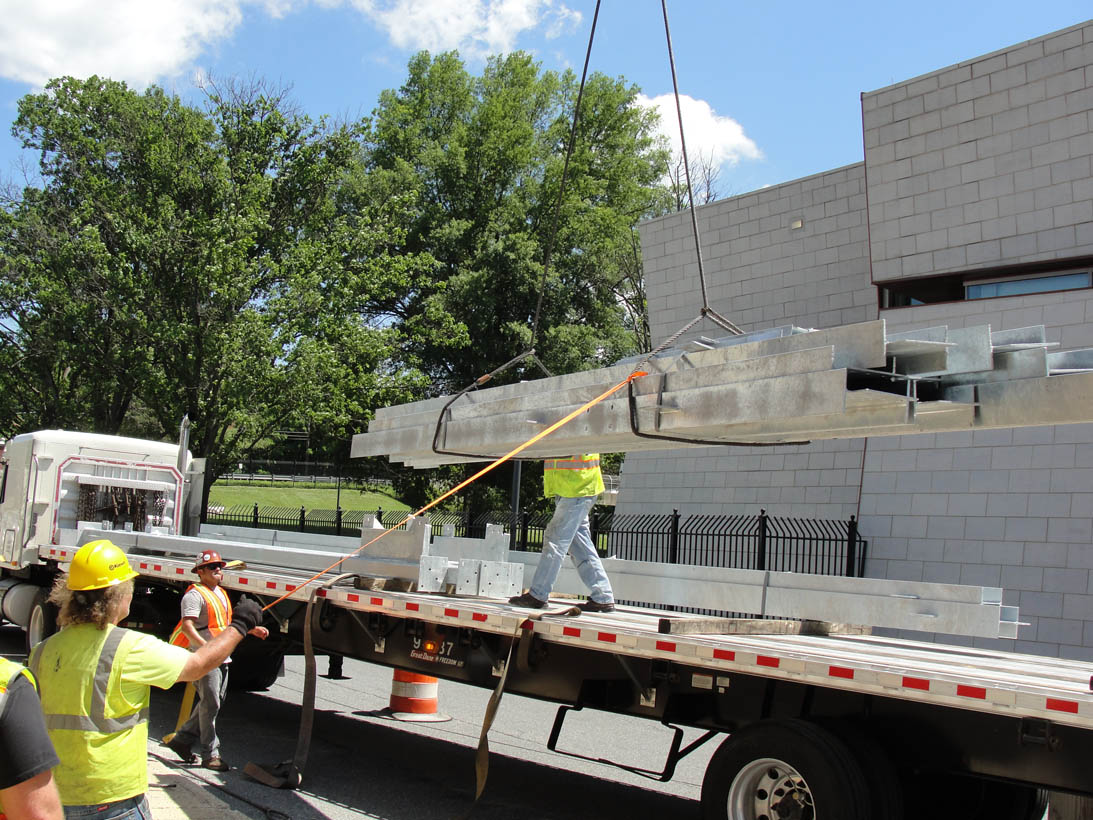 Industrial Projects
---
With our specialized knowledge and skills, we create robust and efficient structures for industrial projects. We provide welding and fabrication services for manufacturing facilities, warehouses, and industrial complexes.
Government Projects
---
Capitol Iron Works is a trusted partner for government projects, providing top-notch structural welding services for federal, state, and local agencies. The team we employ is well-versed in meeting the stringent requirements and regulations of government contracts.
Cultural Projects
---
We take pride in contributing to the vibrant cultural landscape of Maryland. Our expertise ranges from museums and art installations to theaters and public spaces. As structural welders, we can produce architectural marvels while maintaining structural integrity.
Commercial Projects
---
When it comes to commercial projects, Capitol Iron Works is the go-to choice. We understand the unique challenges of commercial construction, and our welders and fabricators deliver solutions within tight budgets. We provide reliable structural welding services for office buildings, retail spaces, hotels, and restaurants.
Healthcare Projects
---
Safety and precision are of utmost importance in healthcare. Capitol Iron Works has experience working on healthcare projects, including hospitals, medical centers, and research facilities. We provide healthcare professionals and patients peace of mind by ensuring structural integrity.
If you are looking for a local structural welder in Maryland, Virginia, or Washington, DC, look no further than Capitol Iron Works. With our track record of excellence and commitment to customer satisfaction, we are your trusted partner for all your structural welding needs. Call us today to discuss your next fabricator project. Please call 240-658-8844. Want to see some examples of our previous work?
View Gallery