Top Metal Gates and Security Deterrents Provider in Maryland
---
When it comes to running your commercial or industrial facility, safety should be your top priority. Ensuring top-of-the-line security in your premises is essential for keeping intruders at bay and protecting your employees and valuable possessions. Capitol Iron Works understands the importance of security and offers a range of highly effective security deterrents.
Capitol Iron Works specializes in installing metal gates and security deterrents in Maryland, Virginia, and D.C. Our team is dedicated to providing products that meet your requirements while offering quality, lifetime value, and field-configurable functionality. Whether you need a robust gate solution or a versatile sliding grill, we have you covered.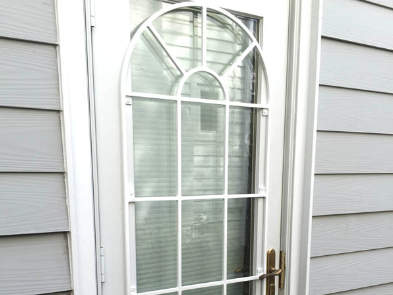 Defend Against Theft
Why Washington DC Property Owners Need Metal Gates?
Ensuring the security of your property in Washington, DC, has become increasingly crucial in recent times. One particular crime that has seen a surge in the area is Air Conditioner theft. Thieves can cause property owners thousands of dollars in damages and losses in minutes. Investing in robust defences that can safeguard your premises effectively is essential with increasing security concerns. Investing in the best metal gates & security deterrents provides a formidable barrier, deterring potential intruders and securing your property. But which company should you choose for your security needs in Maryland, Virginia, and Washington, DC? The answer is very simple: Capitol Iron Works.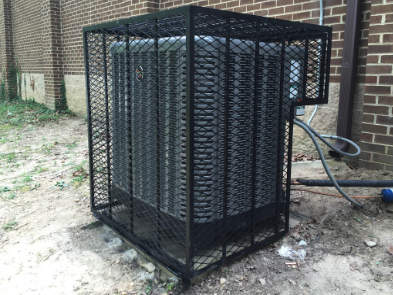 Capitol Iron Works provides gates built with high-quality materials, ensuring durability and long-lasting performance. They are a visible deterrent, making potential intruders think twice before targeting your property. Additionally, our metal gates provide enhanced access control, allowing you to regulate who enters your premises. 
Don't compromise the security of your property. Contact Capitol Iron Works today to explore our wide selection of metal gates and security solutions tailored to your needs. Together, we can create a safer environment for your property and enjoy peace of mind knowing that your assets are well-protected.
Why Capitol Iron Works?
Advanced Security Features!
Regarding ensuring the safety and security of your property in Maryland, Capitol Iron Works stands out as the premier choice for metal gates and robust security deterrents. We understand the importance of security without compromising on aesthetics. Here's why you should choose us for all your security needs:
Unmatched Expertise
With years of experience in the industry, Capitol Iron Works has established itself as a trusted name in delivering top-notch security solutions in Maryland and Washington, DC, area. Our expert team has extensive knowledge and expertise in designing and installing high-quality metal gates.
Extensive Product Range
Capitol Iron Works offers various metal gates to cater to diverse security needs. We have the perfect solution for your property, from automatic gates to security sliding grills. Our security solutions go beyond the ordinary, offering advanced features that set us apart. By leveraging the durability and versatility of iron, we create gates, fences, and railings that provide strength and artistic appeal.
Enhanced Security Deterrents
Our metal gates serve as strong security deterrents, deterring potential intruders from targeting your property. Installing Capitol Iron Works gates sends a clear message that your premises are well-protected, making criminals think twice before attempting unauthorized access.
Local Presence
Being located in Maryland, Capitol Iron Works has an in-depth understanding of the specific security challenges faced by businesses and homeowners in the area. We are well-versed in local regulations and ensure compliance with all necessary standards, providing peace of mind and a reliable security solution.
Choose Capitol Iron Works for your metal gates and strong security deterrents in Maryland to experience unparalleled protection. Our commitment to quality, customization, and customer satisfaction sets us apart as the leading security solutions provider. Dial 240-658-8844 to safeguard your property with Capitol Iron Works today!
Securing Diverse Industries
Unlock the Benefits of our Metal Gates & Security Systems
Commercial Properties
From office buildings to retail stores, commercial properties require robust security measures to safeguard assets and ensure the safety of employees and customers. We offer strong deterrents against intruders while maintaining a professional and aesthetically pleasing appearance.
Educational Institutions
Schools and universities protect students, staff, and valuable resources. We provide campus security through controlled access systems, fencing, and gates. These solutions ensure the safety of Virginia's educational communities and contribute to a conducive learning environment.
Government Buildings
Government institutions and facilities demand high-level security to safeguard classified information and maintain public safety. Capitol Iron Works installs custom-designed gates to meet the unique security requirements of government entities in Maryland and surrounding areas.
Residential Communities
Capitol Iron Works security solutions extend to residential communities, offering homeowners peace of mind and a sense of security. We provide residential gates, fences, and surveillance systems to enhance the safety of residents and their properties.
No matter the industry or facility type, Capitol Iron Works deliver unparalleled protection and durability to property owners in Maryland. Trust Capitol Iron Works to secure your premises and create a safer environment for your industry or facility in Washington, DC, and surrounding areas.
Efficient Installation Process for Hassle-Free Security Enhancement
At Capitol Iron Works, we understand the importance of a seamless and efficient installation process to enhance your security. We strive to make the entire experience hassle-free for our clients, ensuring a smooth transition from consultation to the final installation. Capitol Iron Works prioritize safety and efficiency throughout our installation process to deliver optimal security solutions. Our zero-tolerance policy ensures that safety remains at the forefront of every project we undertake. 

From the initial assessment of your security needs to the final installation of our advanced security solutions, we prioritize clear communication and collaboration. Recognizing that each worksite is unique, we consider your specific situation, constraints, timeline, and expectations during installation. Our team optimizes its efforts to ensure seamless integration of our security solutions within your given parameters. Every project we undertake is approached with diligence and care, ensuring that the result exceeds your expectations.

Your security is our top priority at Capitol Iron Works. Contact us today to discover the best security solutions for your business in Maryland, Virginia, Washington, DC, and surrounding areas. Trust in our efficient installation process to enhance your security seamlessly and hassle-free. Dial 240-658-8844 today!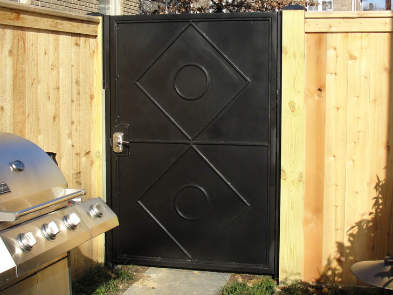 Options Available Want to see some examples of our previous work?
View Gallery