Looking to Safeguard Your Property? Invest in Premium Metal Fences
---
Are you looking to enhance the security of your property while adding a touch of elegance? Protect your property and improve its security and privacy with Capitol Iron Works' durable, long-lasting metal fences. With their durability and timeless appeal, our metal fences are a reliable solution for safeguarding your home or business. 

Capitol Iron Works provides top-quality metal fencing solutions that protect your home or business the most. Our skilled craftsmen utilize high-quality materials and expert craftsmanship to ensure your fence stands strong for years. We offer various metal fencing options, from steel to wrought iron and aluminum, to suit your needs. Don't compromise security—choose our reliable metal fences for peace of mind.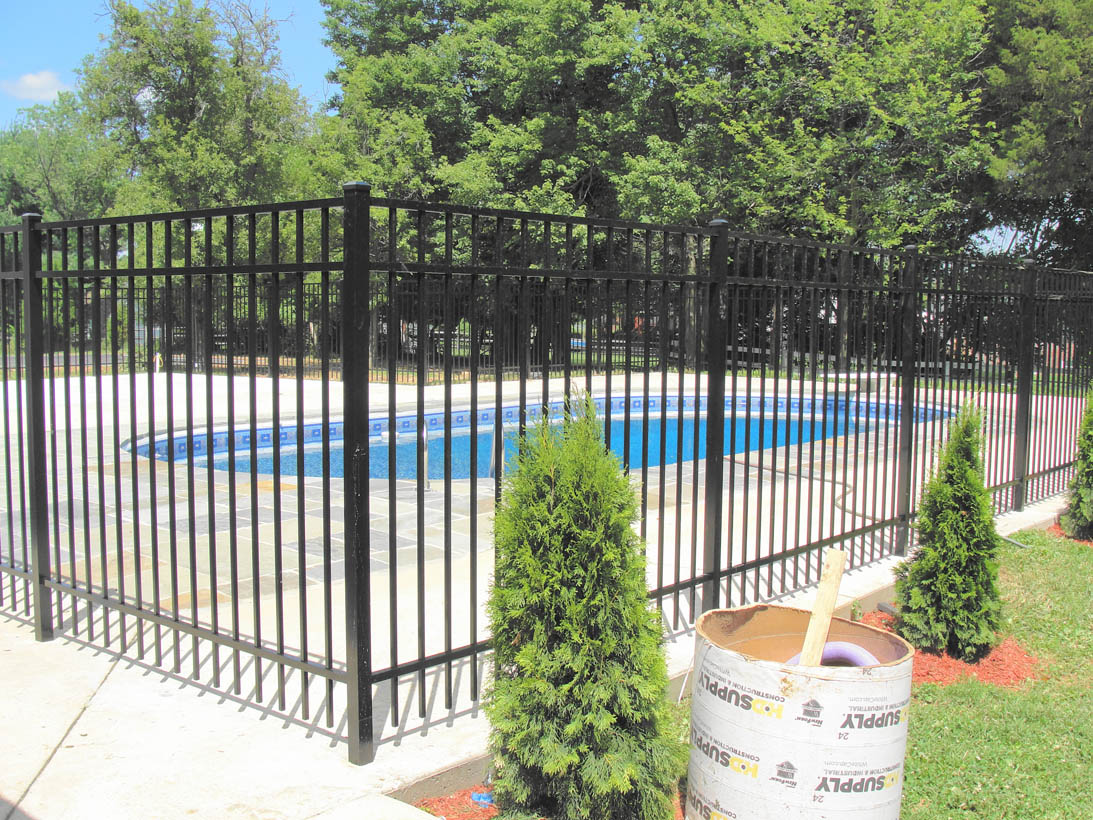 Key Features of Our Metal Fences
Strength, Style, and Versatility
When it comes to securing your property, strength is of utmost importance. Experience the perfect combination of strength, style, and versatility with our exceptional metal fences. Capitol Iron Works' metal fences are built to withstand the test of time, providing a robust barrier against intruders and ensuring the safety of your premises.
Keep in Style
---
Beyond their strength, our metal fences boast a style that complements any architectural design effortlessly. No matter what look you prefer, our range of metal fence styles will cater to your preferences. We offer various options, from ornate wrought iron to sleek aluminum, to suit your aesthetic vision.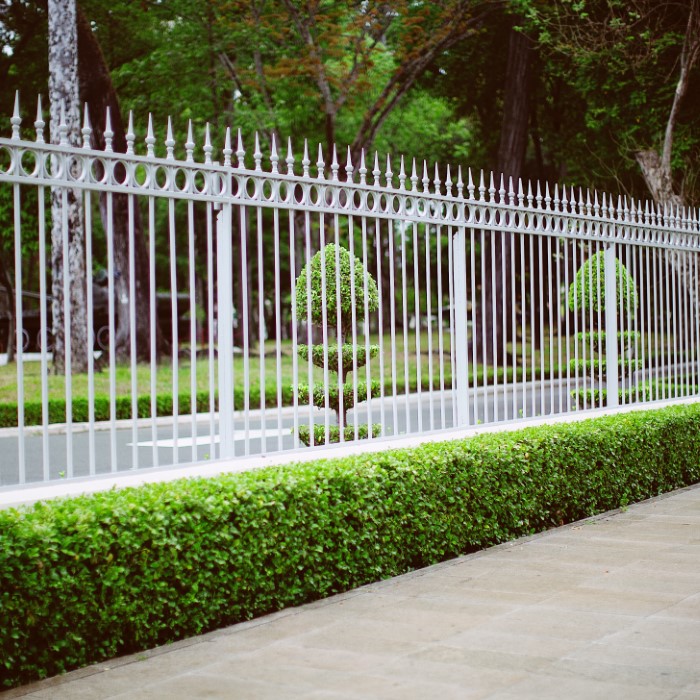 Ultimate Versatility
---
The versatility of our metal fences is another standout feature. Our metal fences are customizable to fit any property, adapting seamlessly to uneven terrain or challenging landscapes. This flexibility allows for endless design possibilities, enhancing your property's aesthetics. Trust our expertise and elevate the security and visual appeal of your property.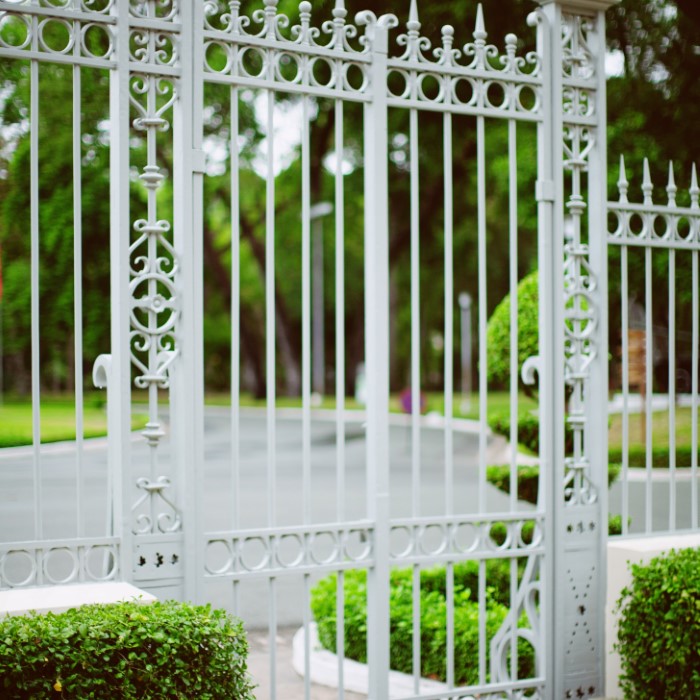 Our Custom Metal Fences for Homes and Businesses
in Maryland, Virginia, DC & Nearby Areas
Your property is unique, and so should your fence. We understand the importance of customization for metal fences, so we offer tailored solutions for residential and commercial properties. For homeowners, we provide metal fences to safeguard your family while elevating your home's curb appeal. Whether you desire a traditional picket fence or a more elaborate design, we have the expertise to bring your dream fence to life. 
Businesses in Virginia can also benefit from our custom metal fences, which offer a professional appearance while ensuring maximum security. Whether you operate a retail store, office complex, or industrial facility, our metal fences can be tailored to match your brand identity and security needs. We prioritize functionality and aesthetics to provide a fence that protects your business and enhances its image. 
Choose from various high-quality materials, including steel, wrought iron, and aluminum, and enjoy a fence that seamlessly blends with the aesthetics of your property. Enhance the protection and beauty of your property with our exquisite custom metal fences.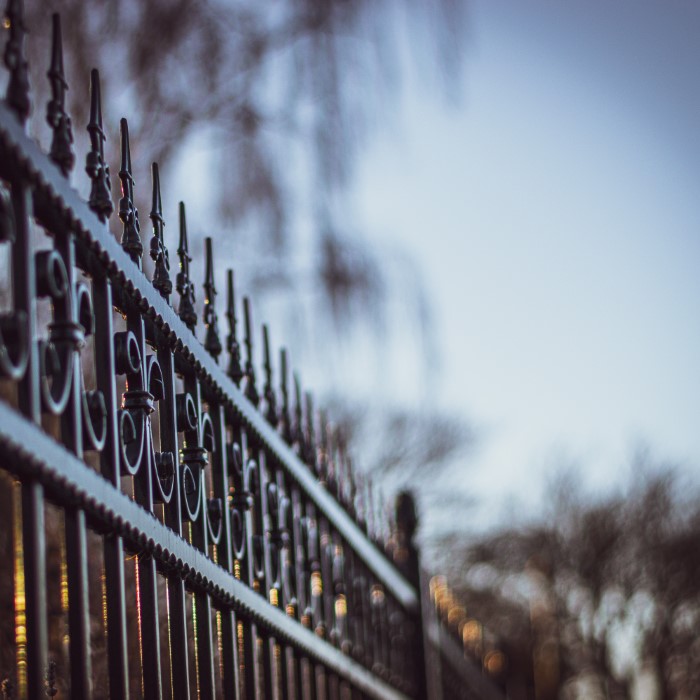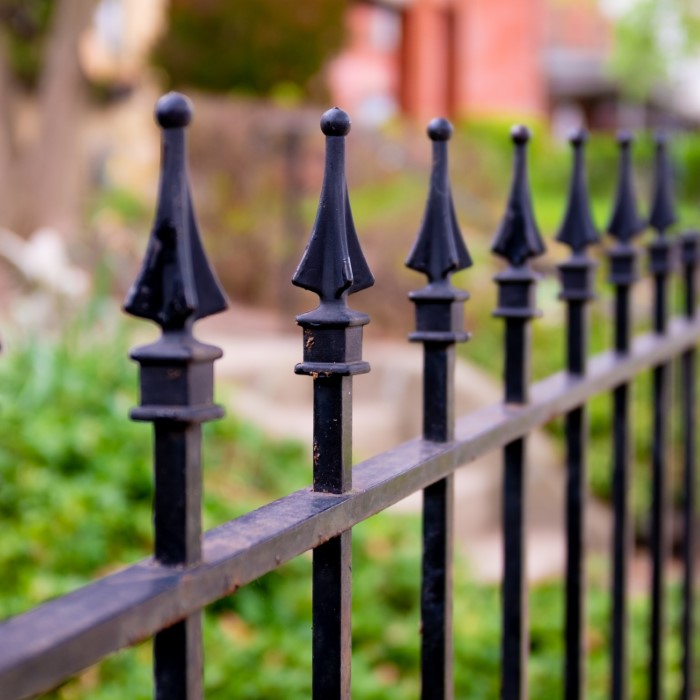 Need the Perfect Metal Fencing Solution in Maryland? Choose Capitol Iron Works!
Capitol Iron Works is the premier choice for metal fences in Maryland. We provide the highest quality fencing solutions with exceptional craftsmanship. Our experts specialize in creating metal fences that withstand Maryland's challenging climate and conditions. Our meticulous attention to detail, top-quality materials, and exceptional service set us apart.
Capitol Iron Works is dedicated to customer satisfaction. The foundation of our business is trust, reliability, and exceptional service. You can trust us to prioritize your vision and requirements regarding metal fencing in Maryland. So why wait? Invest in a stunning, secure metal fence with Capitol Iron Works and transform your property.
Take the first step towards securing and beautifying your Maryland property today. Capitol Iron Works is ready to make your dream metal fence a reality. Our metal fences suit balconies, pools, lawns, and gardens. Our metal fences also keep children and pets safe at home - plus unwanted visitors out. We offer many styles and colors of metal fences to fit your space. So whatever your fencing needs are, you can reach us at 240-658-8844! Want to see some examples of our previous work?
View Gallery